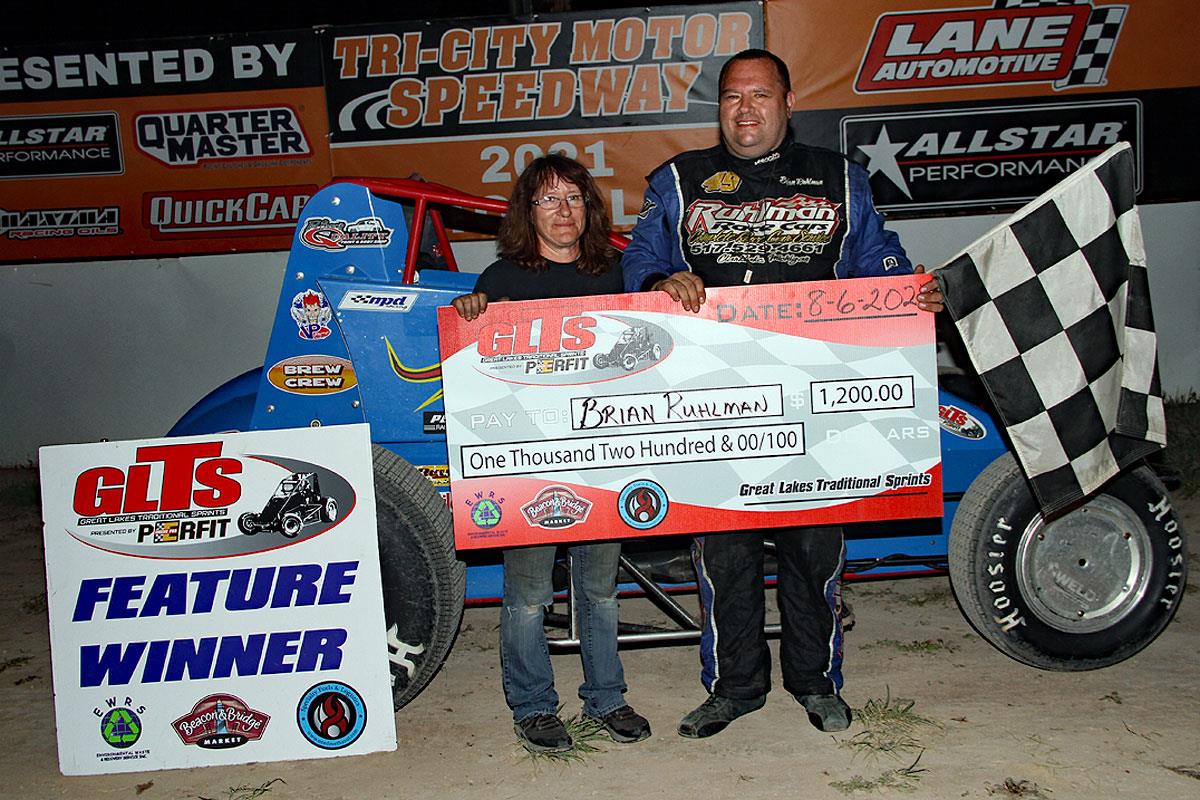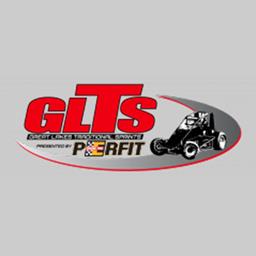 8/6/2021
Great Lakes Traditional Sprints
---
Ruhlman Makes Last Lap Pass for GLTS Win at Tri City
Auburn, MI (Friday, August 6, 2021) - Part of an Open Wheel only show at Tri City Motor Speedway, the Great Lakes Traditional Sprints Presented by PERFIT brought a strong field of 19 cars to the speedway to race alongside the Great Lakes Super Sprints and Great Lakes Lightning Sprints.
Keith Sheffer, Jr and Mike Astrauskas led the field to the green flag for their 20 lap feature event, which served as the night cap of the evening. Sheffer, whow set quick time earlier in the evening, grabbed the early lead, but it wasn't long before Jay Steinebach got the front of the field. Sheffer was struggling to hold his number 86 to the preferred bottom line, while Steinebach was glued to the tractor tires.
Sheffer made an adjustment in the car that seemed to help his handling as he reeled Steinebach back in shortly after the pass. With 11 laps in, Sheffer pushed the issue exiting turn four and got a huge run on Steinebach, In lapped traffic, Steinebach checked up early going into one and Sheffer slid into the back of the 10s with the right rear of his 86. Sheffer climbed overtop of Steinebach's car and subsequently flipped into turn one. Steinebach was able to continue right away with mostly cosmetic damage. The caution was extended for several laps due to on track conflicts with running position, and the delay allowed Sheffer to go pit side to examine the damage before returning before the green and tag on the back.
On the restart, Joey Irwin had inherited the lead after the crash that sent both Sheffer and Steinebach to the tail. Irwin did just as Steinebach had been doing, methodically working the inside of the race track, getting through lapped traffic while holding off Brian Ruhlman. That all changed coming to the white flag.
On the last lap, Irwin had caught a cluster of lapped cars racing for position. While Irwin stayed committed to the bottom, Ruhlman made the decision in turn three and four to go to the top of the race track. Both Ruhlman and Irwin were stuck behind lapped cars going into turn one. Somehow, they both cleared the traffic and drag raced down the backstretch. The drivers exited the fourth turn side by side, but it was Ruhlman who edged out Irwin at the line for the win.
The Great Lakes Traditional Sprints Presented by PERFIT are back in action on Saturday, August 28st at Silver Bullet Speedway. For more on the GLTS, log onto www.GreatLakesSprints.com and find GLTS on Facebook and Twitter.
---
Article Credit: Zach Hiser
Submitted By: Barry Marlow
Article Media
Back to News