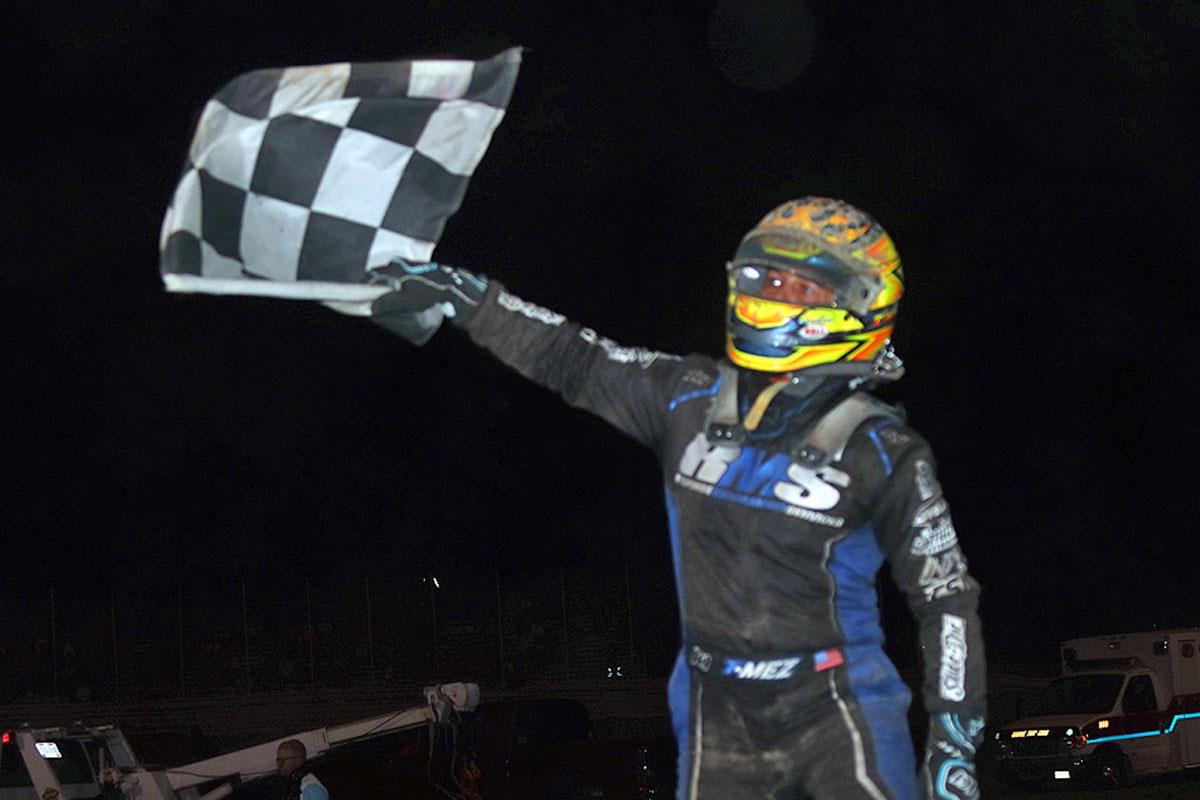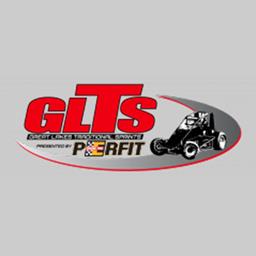 5/28/2023
Great Lakes Traditional Sprints
---
MESERAULL HOLDS OFF WESTFALL FOR WAYNESFIELD VICTORY
Waynesfield, OH - On night 2 of our Memorial Weekend double header, we had 21 cars checked in. Thomas Meseraull (San Jose, CA) got around Matt Westfall (Pleasant Hill, OH) in lap 9 and went on to lead the rest of the race, however Meseraull was never able to break away and shake Westfall. As the checkered flag flew, Meseraull beat Westfall to the finish line by 34 hundreths of a second.
Hanging in the neighborhood, and staying in striking distance of the leaders were 4 more cars that were only 2 1/2 seconds behind. Paul Dues (Minster, OH ), Ricky Lewis (Oxnard, CA ), Isaac Chapple ( Willow Branch, IN) and Dallas Hewitt ( Troy, OH).
Tonights Hoosier Racing Tires Hard Charger was Luke Hall (Ludlow Falls, OH), Hall also won the Hard Charger last night at Fremont Speedway. Tonights MPD Racing Fast Qualifier was Matt Westfall.
Our next race for GLTS presented by PErfit is on Friday, June 2nd at Limaland Motorsports Park.
Thank you to our sponsors who are the ones that allow us to a great show to your local tracks. Please help us by supporting the sponsors listed below….
PErfit Corporation
Engine Pro & ARP Racing
Hoosier Racing Tires
Beacon & Bridge Markets
Operating Engineers Local 324
Engler Machine & Tool
Howard Johnsons by Wyndham
Specialty Fuels & Logistics
Environmental Waste & Recovery Service
Precision Engine Works
TC Power Sports
Percision Engine Works
Media Results for 5/28/2023 at Waynesfield Raceway Park - Waynesfield, OH
Great Lakes Traditional Sprints presented by PErfit Corporation 410 Sprints - Non-Winged 21 Entries
PErfit A Feature 1 25 Laps | 00:49:17.050
23K-Thomas Meseraull[4]; 2. 33M-Matt Westfall[2]; 3. 87-Paul Dues[6]; 4. 41-Ricky Lewis[5]; 5. 6-Isaac Chapple[3]; 6. 21-Dallas Hewitt[8]; 7. 21B-Ryan Barr[12]; 8. 9N-Luke Hall[15]; 9. 49-Brian Ruhlman[10]; 10. 2DI-Dustin Ingle[9]; 11. 33-Jason Ferguson[14]; 12. 20-Tayte Williamson[7]; 13. 33P-RJ Payne[19]; 14. 4-Andrew Heitkamp[21]; 15. 28-Curt Elliott[17]; 16. 97X-Rodney Hurst[20]; 17. 24-Lee Underwood[11]; 18. 1H-Korbyn Hayslett[1]; 19. 25-Max Frank[18]; 20. 21H-Travis Hery[13]; 21. 0-Steve Irwin[16]
Engler Machine and Tool Heat 1 8 Laps | 00:03:33.035
33M-Matt Westfall[4]; 2. 23K-Thomas Meseraull[2]; 3. 20-Tayte Williamson[1]; 4. 49-Brian Ruhlman[6]; 5. 21H-Travis Hery[3]; 6. 0-Steve Irwin[5]; 7. 33P-RJ Payne[7]
Beacon & Bridge Markets Heat 2 8 Laps | 00:03:25.642
1H-Korbyn Hayslett[4]; 2. 41-Ricky Lewis[3]; 3. 21-Dallas Hewitt[2]; 4. 24-Lee Underwood[1]; 5. 33-Jason Ferguson[5]; 6. 28-Curt Elliott[6]; 7. 97X-Rodney Hurst[7]
Rocket Headers Heat 3 8 Laps | 00:02:26.623
87-Paul Dues[1]; 2. 6-Isaac Chapple[4]; 3. 2DI-Dustin Ingle[3]; 4. 21B-Ryan Barr[5]; 5. 9N-Luke Hall[7]; 6. 25-Max Frank[2]; 7. 4-Andrew Heitkamp[6]
MPD Racing Fast Qualifying 1 | 00:02:52.553
33M-Matt Westfall, 00:12.328[11]; 2. 1H-Korbyn Hayslett, 00:12.341[4]; 3. 6-Isaac Chapple, 00:12.397[8]; 4. 21H-Travis Hery, 00:12.443[1]; 5. 41-Ricky Lewis, 00:12.446[6]; 6. 2DI-Dustin Ingle, 00:12.543[3]; 7. 23K-Thomas Meseraull, 00:12.665[9]; 8. 21-Dallas Hewitt, 00:12.676[16]; 9. 25-Max Frank, 00:12.692[7]; 10. 20-Tayte Williamson, 00:12.785[21]; 11. 24-Lee Underwood, 00:12.826[5]; 12. 87-Paul Dues, 00:12.876[14]; 13. 0-Steve Irwin, 00:12.890[13]; 14. 33-Jason Ferguson, 00:12.931[15]; 15. 21B-Ryan Barr, 00:13.100[17]; 16. 49-Brian Ruhlman, 00:13.347[20]; 17. 28-Curt Elliott, 00:14.017[12]; 18. 4-Andrew Heitkamp, 00:14.056[10]; 19. 33P-RJ Payne, 00:14.563[18]; 20. (DNS) 97X-Rodney Hurst, 00:14.563; 21. (DNS) 9N-Luke Hall, 00:14.563
---
Article Credit: GLTS Staff
Submitted By: Barry Marlow
Article Media
Back to News