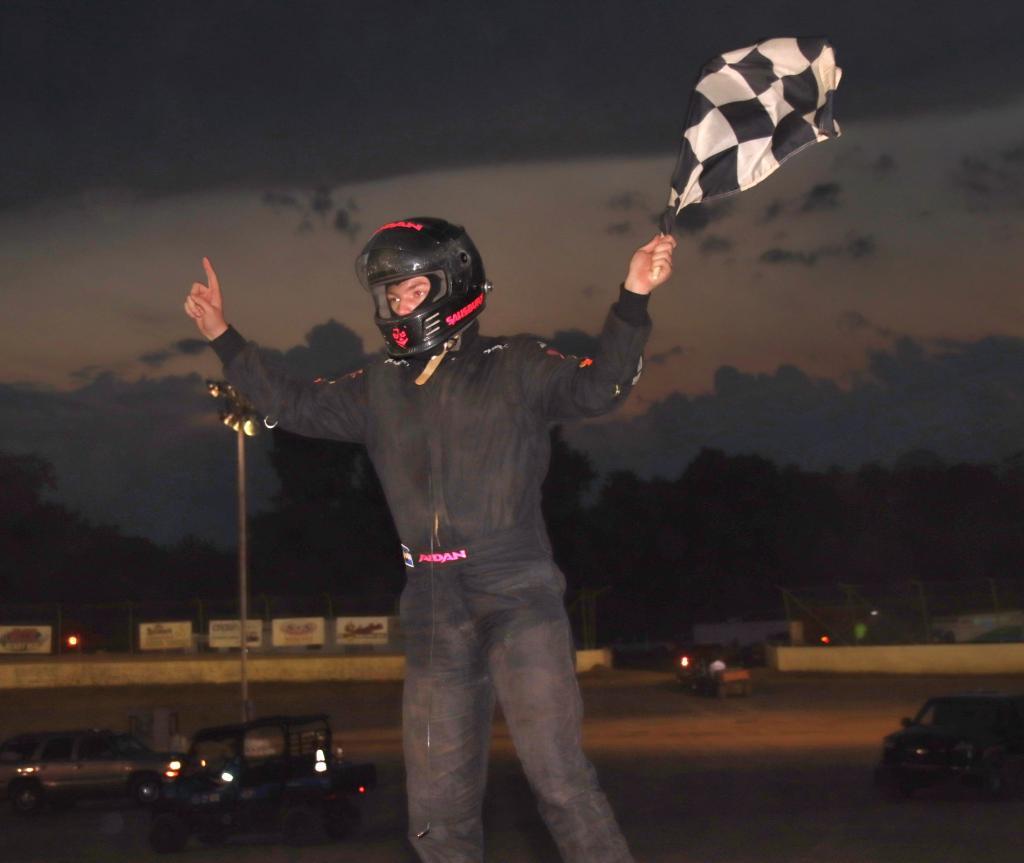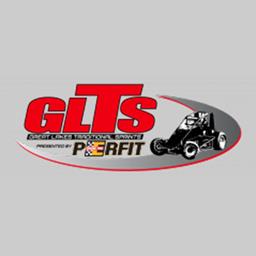 7/28/2023
Great Lakes Traditional Sprints
---
AIDAN SAILSBURY WINS AT LIMALAND MOTORSPORTS PARK
Elida, OH (Friday, July 28, 2023) - Great Lakes Traditional Sprints presented by Perfit Engine Pro (GLTS) had their second race of the season at Limaland Motorsports Park, and it was an exciting event with high-speed racing and a fantastic turnout in the stands. We want to express our gratitude to all the drivers, fans, sponsors, and staff members who joined us and showed their support.
Aidan Sailsbury (Colorado Springs,OH) started in 2nd place and eventually overtook Steve Irwin (Fenton, MI) who had been leading. Sailsbury maintained his position and emerged victorious in the Feature Race at Limaland Motor Sports Park.
Michael Fischesser (Cincinnati, OH) paid tribute to his late best friend, Justin Owen (4J), who tragically passed away in a racing accident earlier this season. Racing for the first time since he passed, Michael replicated his car and won the Hoosier Racing Tire Hard Charger award, impressively advancing nine positions from 14th to 5th. After talking to Michael he said " I knew Justin would've stayed on top, so I stayed on top", it was such a memorable night for Michael.
Meanwhile, Irwin achieved the fastest time of 14.607 seconds, earning the MPD Racing Fast Qualifier title. Jackson Slone (Noblesville, IN) secured the second-fastest time of 14.837 seconds, and Bryce Dues (Russia, OH) came in third with a time of 14.840 seconds.
Paul Dues (Minster, OH) took home the Howard Johnson by Wyndham Heat Race 1 after serving a four race suspension, while Carmen Perigo Jr. (Stoystown, PA) won the Perfit Engine Pro Heat Race 2.
To watch tonight's heat races, features, and all the GLTS races, visit the Great Lakes Super Sprints YouTube page. Don't forget to follow us on Facebook, TikTok, Instagram, and Twitter for updates! For news, schedules, results, and points, visit www.greatlakessprints.com and select your favorite division.
Next Up! GLTS will be racing at Butler Motor Speedway on July 29th and Tri-City Motor Speedway on August 4th!
Thank you to our sponsors who are the ones that allow us to a great show to your local tracks. Please help us by supporting the sponsors listed below….
PErfit Corporation
Engine Pro & ARP Racing
Hoosier Racing Tires
Beacon & Bridge Markets
Operating Engineers Local 324
Engler Machine & Tool
Howard Johnsons by Wyndham
Specialty Fuels & Logistics
Environmental Waste & Recovery Service
Precision Engine Works
TC Power Sports
Media Results for 7/28/2023 at Limaland Motorsports Park - Lima, OH
410 Sprints - Non-Winged 17 Entries
A Feature 25 Laps | 00:20:43.747
18S-Aidan Salisbury[2]; 2. 23K-Kyle Simon[4]; 3. 21-Carmen Perigo Jr[6]; 4. 42-Brayden Clark[8]; 5. 4J-Michael Fischesser[14]; 6. 16-Jackson Slone[5]; 7. 87X-Bryce Dues[7]; 8. 99-Gage Etgen[9]; 9. 87-Paul Dues[3]; 10. 99J-Jack James[11]; 11. 14C-Nathan Carle[17]; 12. 13-Ian Hunter[13]; 13. 99C-Craig Sharfenberg Sr[15]; 14. 97X-Rodney Hurst[10]; 15. 33-Jason Ferguson[16]; 16. (DNF) 0-Steve Irwin[1]; 17. (DNF) 199-Craig Sharfenberg Jr[12]
Heat 1 8 Laps | 00:03:38.723
87-Paul Dues[2]; 2. 23K-Kyle Simon[1]; 3. 0-Steve Irwin[4]; 4. 87X-Bryce Dues[3]; 5. 99-Gage Etgen[7]; 6. 99J-Jack James[5]; 7. 13-Ian Hunter[6]; 8. 99C-Craig Sharfenberg Sr[9]; 9. 14C-Nathan Carle[8]
Heat 2 8 Laps | 00:03:34.443
21-Carmen Perigo Jr[2]; 2. 18S-Aidan Salisbury[3]; 3. 16-Jackson Slone[4]; 4. 42-Brayden Clark[5]; 5. 97X-Rodney Hurst[8]; 6. 199-Craig Sharfenberg Jr[1]; 7. 4J-Michael Fischesser[6]; 8. 33-Jason Ferguson[7]
Qualifying 8 Laps | 00:12:59.313
0-Steve Irwin, 00:14.607[2]; 2. 16-Jackson Slone, 00:14.837[3]; 3. 87X-Bryce Dues, 00:14.840[8]; 4. 18S-Aidan Salisbury, 00:14.846[9]; 5. 87-Paul Dues, 00:14.877[4]; 6. 21-Carmen Perigo Jr, 00:14.947[15]; 7. 23K-Kyle Simon, 00:15.021[5]; 8. 199-Craig Sharfenberg Jr, 00:15.119[6]; 9. 99J-Jack James, 00:15.150[7]; 10. 42-Brayden Clark, 00:15.272[12]; 11. 13-Ian Hunter, 00:15.343[16]; 12. 4J-Michael Fischesser, 00:15.361[11]; 13. 99-Gage Etgen, 00:15.406[1]; 14. 33-Jason Ferguson, 00:15.579[17]; 15. 14C-Nathan Carle, 00:15.633[14]; 16. 97X-Rodney Hurst, 00:15.742[10]; 17. 99C-Craig Sharfenberg Sr, 00:16.397[13]
---
Article Credit: Brooke K. Pulice
Article Media
Back to News