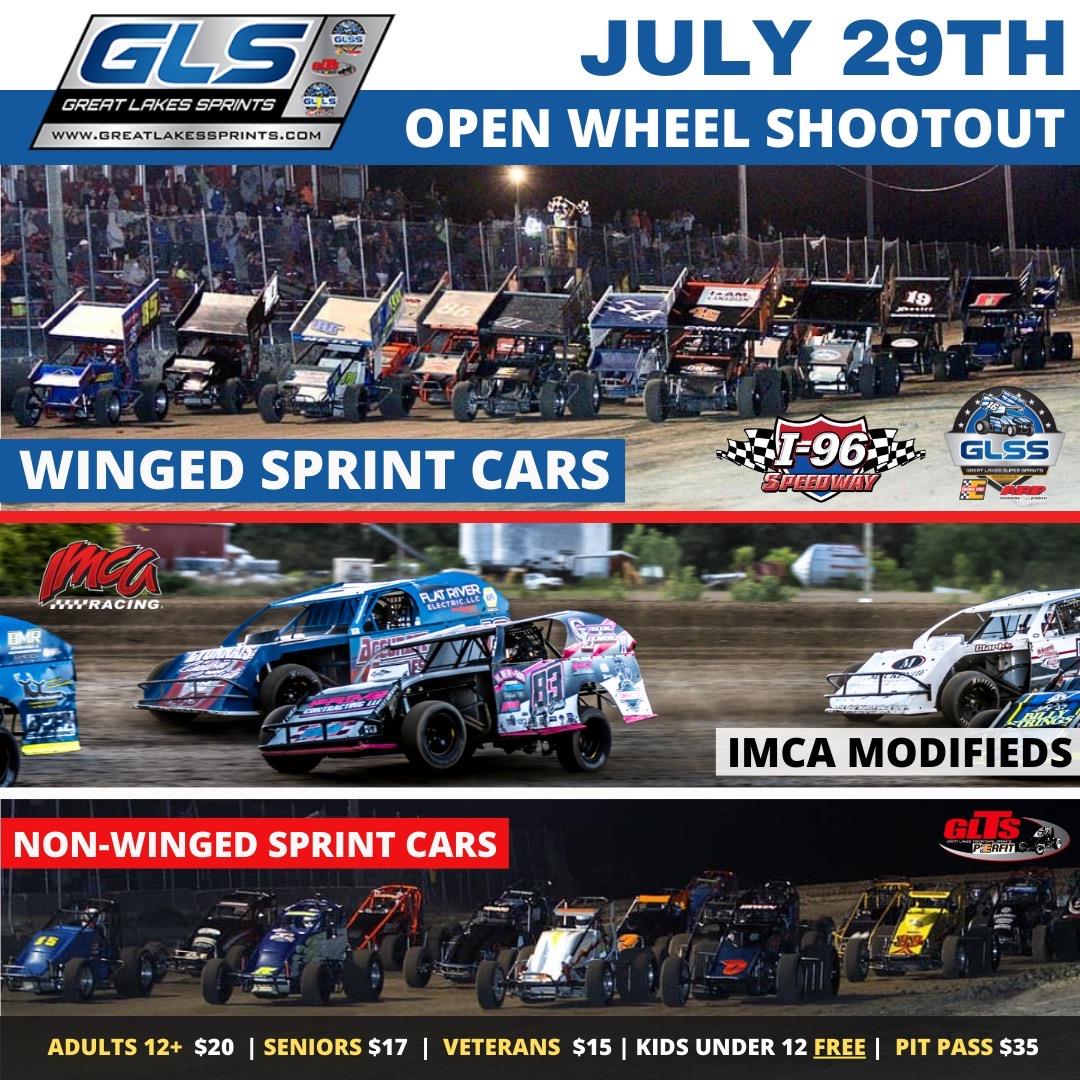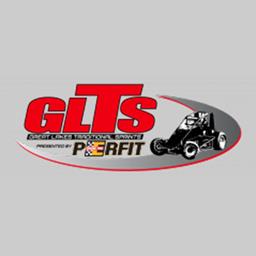 7/16/2022
Great Lakes Traditional Sprints
---
I96 OPEN WHEEL SHOOTOUT
I-96 OPEN WHEEL SHOOTOUT
News Date: 7/16/2022 | Submitted: 7/17/2022
Lake Odessa, MI - Mark your calendars and don't miss the Open Wheel Shootout on Friday, July 29th at I-96 Speedway as the season starts to wind down and championships are on the line!
Danny Sams III is holding an edge over Dustin Daggett and Max Stambaugh with Great Lakes Super Sprints presented by Engine Pro & ARP, 2021 Great Lakes Traditional Sprints presented by PErfit Champion Stevie Irwin holds a slim lead over Keith Sheffer and Max Frank and local favorite AJ Ward is leading the National Points race with the IMCA Modifieds.
The July 22nd show for GLTS at I-96 has been cancelled, but that race will be combined and ran on July 29th in the Open Wheel Shootout along with GLSS and the IMCA Modifieds.
Great Lakes Sprints will once again be renting I-96 Speedway for the July 29th show. "Our hope is to do our best to put on another great show and do our part to keep cars racing at I-96 Speedway this summer!" says Barry Marlow, owner of Great Lakes Sprints. The track staff and the local fans have been very supportive and have helped make this an easy decision for Marlow to put on these shows.
"This is a busy time for me as I am working on races for the 2023 season for our 5 sprint car series, so running a track just stretches me pretty thin." explains Marlow. "But with I-96 Speedway being like our "home track" it's worth the effort to keep great racing here!"
Along with cancelling the 7/22 GLTS non wing show at I-96, we have cancelled the 8/12 GLTS show at I-96 as well. We are hoping to add non wings to the wing show we added at Hartford Speedway on Friday, 8/12. If that doesn't materialize we will most likely add the non wings to the August 19th GLSS show at I-96 Speedway...if all goes well.
So, please set aside Friday, July 29th and come out to I-96 Speedway and cheer on your favorite sprint and modified drivers!!!
Great Lakes Traditional Sprints presented by PErfit will be back in action Friday, July 29th at I-96 Speedway.
Thank you to all of our sponsors, fans, tracks and teams that support Great Lakes Traditional Sprints presented by PErfit, without them none of this would be possible. Be sure to follow us on Facebook and Twitter (@GLSprints).
For our schedule, results and points, go to our website at www.greatlakessprints.com.
PERFIT
Hoosier Racing Tires
Engler Machine & Tool
Jim Coffey & Son Plumbing and Heating
Beacon & Bridge Markets
EWRS, Inc
Specialty Fuels & Logistics
Addvance Heating & Cooling
Midland Steel
Ti22 Performance
MPD Racing
Article Credit: GLSS Staff Writer
---
Article Credit: GLTS Staff
Submitted By: Barry Marlow
Back to News