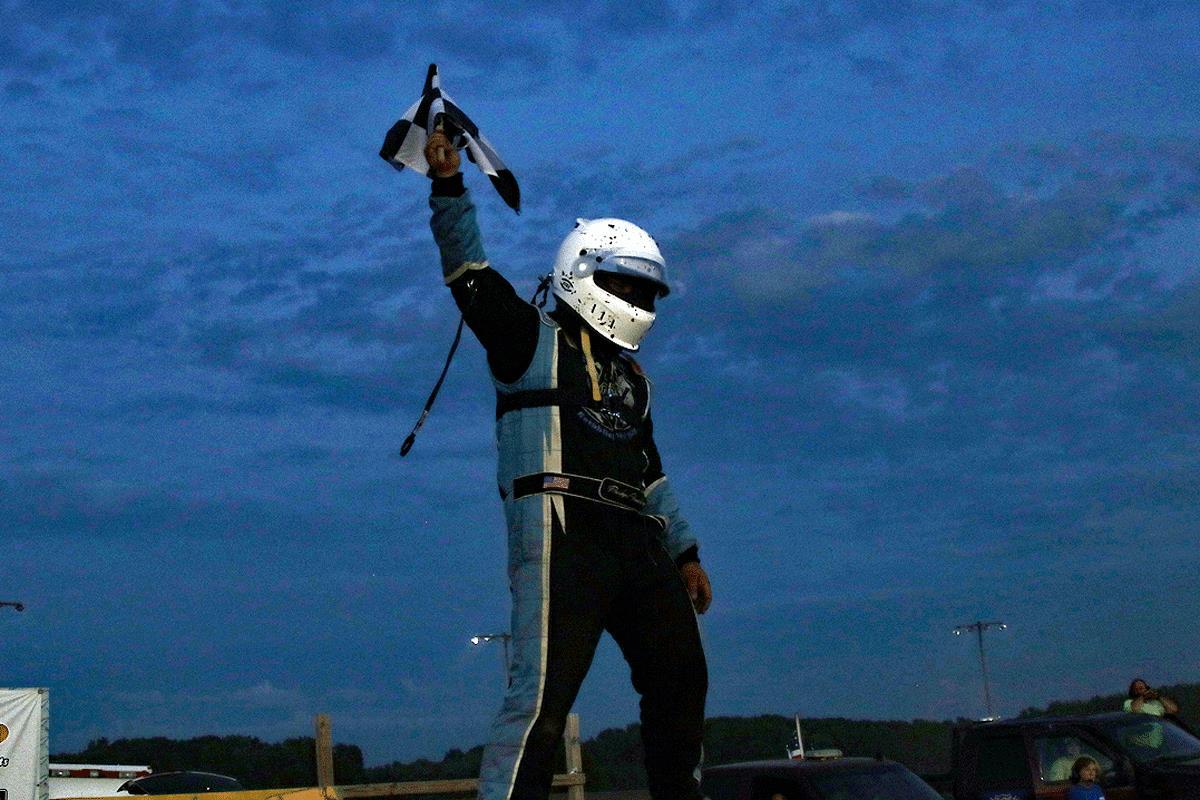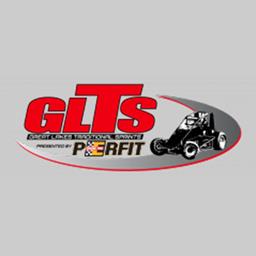 7/1/2022
Great Lakes Traditional Sprints
---
Frederickson Rebounds for Big Win
Lake Odessa, MI – Parker Frederickson (Kokomo, IN) gets back on track with a feature win with Great Lakes Traditional Sprints presented by PErfit. With some bad luck last weekend, Frederickson rolled into I-96 Speedway with his car ready to race tonight, driving home with the big $1,500 check!
In qualifying Frederickson finished second to reigning GLTS Champion, Stevie Irwin (Fenton, MI) who was the MPD Racing Fast Qualifier. Keith Sheffer, Jr (Jerome, MI), Isaac Chapple (Willow Branch, IN) and Ricky Lewis (Oxnard, CA) rounded out the top 5.
In the Engler Machine and Tool Heat 1, Irwin and Dustin Daggett (Portland, MI) move up from 4th and 5th respectively to go one and two. Sheffer, Lewis and Brian Ruhlman (Clark Lake, MI) rounded out the top five.
Frederickson, starting 4th in the Rocket Header Heat 2, drove forward and was able to hold off Chapple for the heat win. Max Frank (Williamston, MI), Lee Underwood (Troy, OH) and Jason Ferguson (Fremont, MI) round out the top 5 finishers.
In the PErfit A-Main, Frank and Frederickson lead the field around to the flag stand to take the green. As the flag drops, Frederickson uses his outside position to run the rim and takes the lead in the first lap and he never looked back. He put his right rear in the cushion and looked like he was on cruise control, never really being challenged, taking the checkered leading all 25 laps. Chapple the current BOSS points leader, chipped his way up from 5th to a 2nd place finish, never really having an opportunity to challenge Frederickson as they were dodging lapped traffic. Daggett, Irwin and Ruhlman rounded out the top 5 spots.
Ruhlman started 9th but slipped back to 10th for most of the feature, but started moving forward in lap 16 and driving up to 5th earning him the Hoosier Race Tire Hard Charger Award.
Great Lakes Traditional Sprints presented by PErfit will next be in action at Waynesfield Raceway Park for Sunday, July 3rd for the Hewitt Classic, with our 7/2 race at Fremont Speedway cancelled for Saturday, July 2nd after a nasty storm did extensive damage to the facility earlier today.
Thank you to our sponsors that make all of this possible!
Perfit Corporation
Specialty Fuels & Logistics
Environmental Waste & Recovery Service (EWRS)
Hoosier Race Tires
Engler Machine & Tool
Beacon & Bridge Markets
Rocket Headers
MPD Racing
410 Sprints - Non-Winged 15 Entries
PERFIT A Feature 1 25 Laps | 00:18:32.298
34-Parker Frederickson[2]; 2. 52-Isaac Chapple[3]; 3. 85-Dustin Daggett[6]; 4. 0-Steve Irwin[5]; 5. 49-Brian Ruhlman[9]; 6. 25-Max Frank[1]; 7. 86-Keith Sheffer Jr[4]; 8. 24-Lee Underwood[8]; 9. 41-Rick Lewis[7]; 10. 33F-Jason Ferguson[10]; 11. 10S-Jay Steinebach[13]; 12. 18-Mark Irwin[14]; 13. 31-Mike Astrauskas[11]; 14. 4G-Kent Gardner[15]; 15. 00-Joseph (Joey) Irwin[12]
Engler Machine & Tool Heat 1 8 Laps | 00:06:11.522
0-Steve Irwin[4]; 2. 85-Dustin Daggett[5]; 3. 86-Keith Sheffer Jr[3]; 4. 41-Rick Lewis[2]; 5. 49-Brian Ruhlman[1]; 6. 31-Mike Astrauskas[6]; 7. 10S-Jay Steinebach[7]; 8. 4G-Kent Gardner[8]
Rocket Headers Heat 2 8 Laps | 00:04:13.921
34-Parker Frederickson[4]; 2. 52-Isaac Chapple[3]; 3. 25-Max Frank[1]; 4. 24-Lee Underwood[2]; 5. 33F-Jason Ferguson[5]; 6. 00-Joseph (Joey) Irwin[6]; 7. 18-Mark Irwin[7]
MPD Racing Qualifying 1 | 00:04:26.000
0-Steve Irwin, 00:15.950[8]; 2. 34-Parker Frederickson, 00:16.065[7]; 3. 86-Keith Sheffer Jr, 00:16.111[2]; 4. 52-Isaac Chapple, 00:16.128[14]; 5. 41-Rick Lewis, 00:16.272[9]; 6. 24-Lee Underwood, 00:16.333[15]; 7. 49-Brian Ruhlman, 00:16.391[1]; 8. 25-Max Frank, 00:16.438[12]; 9. 85-Dustin Daggett, 00:16.454[13]; 10. 33F-Jason Ferguson, 00:16.661[6]; 11. 31-Mike Astrauskas, 00:16.915[11]; 12. 00-Joseph (Joey) Irwin, 00:17.515[3]; 13. 10S-Jay Steinebach, 00:17.520[10]; 14. 18-Mark Irwin, 00:17.673[5]; 15. 4G-Kent Gardner, 00:18.106[4]
---
Article Credit: GLTS Staff
Submitted By: Barry Marlow
Article Media
Back to News